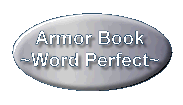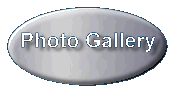 Hi! I am Lord Otto Garlicsbane (A.K.A. Scott Vastbinder). If I directed you here for my armor books, just look to the left. At the current time, I only have one available, in Word Perfect format. Due to technical difficulties converting them to MS Word, the others are not available quite yet. But they will be soon!

This rather simple webpage is dedicated to helping folks interested in making armor. It will be of more use to beginners than to experienced armorors. I, personally, am a self-taught armorer and armor merchant (since about 1984) and that is the source of the knowledge and patterns in the above armor books. Some of the patterns are so old, I wouldn't know who to credit for them, most of the patterns I made myself. Please note this is NOT an armor selling page; just informational in nature. The armor books are free; please take one. For futher help in armoring, just email me or follow my link to the Armor Archive (an excellent site).

For any interested in buying armor, I work in the Southern Michigan area and sell only at events; usually the St. Valentine's Day Massacre in Andelcrag (February) and sometimes a summer event or two.

The free armor books on this page are step-by-step illustrated instructional guides (complete with patterns) on how to make many types of armor. Book 1 is about 40 pages long, Book 2 is about 30 pages long. There are also sections on some basic armoring functions such as dishing, planishing, peining rivets, etc. I hope you find them useful.